About this Project
The goze SUMMIT 3-in-1 protector offers anti-microbial protection and 250% sound amplification!
Campaign Pitch
---
The Goze Summit Case is the next generation in our unique collection, and the only smart phone case on the market to offer:
Full Anti-Microbial Protection
---
Built in wallet section for "On The Go" cards. (Drivers License, Credit/Debit Card, Metro Card)
---
Cover doubles as a stand for hands-free "Theater Mode" viewing of videos, movies, and music
---
Built-in vibration plate and Side Out Sound Technology both enhance and redirect sound waves for rich multi-directional, stereo sound.
---
We're so excited to bring you up to speed with what we have been working on at goze.
Earlier this year we launched goze Antimicrobial SoundCases for;
iPhone 5
iPhone 5s
iPhone 6
iPhone 6s
iPhone 6 Plus
iPhone 6s Plus
Samsung Galaxy S6
Samsung Galaxy S6 Edge
We launched 11 models simultaneously, in 5 colors (55 new SKU's!)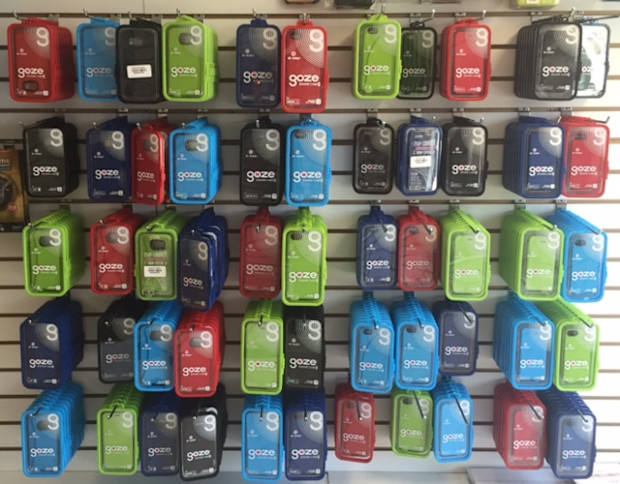 ---
Our Goze covers release multi-directional audio and sound more like small stereos than iPhones

At Goze, it's REALLY what's inside that counts... with nothing else needed to boost iPhone sound by 250%!!!

Goze requires NO Wires. NO Batteries. No SYNCHING. No BLUETOOTH. EVER!

With our goze "BUMP", we are able to collect, redirect, and release amplified sound out of the side of our SoundCases, our trademark, Side Out Sound Technology (S.O.S)
---
ANTIMICROBIAL
Goze SoundCase testing for Antimicrobial efficacy was performed at Microchem Labs, Texas. Microchem Labs is a recognized leading U.S test lab for Antimicrobial products.
Microchem Labs performed a 24 hour s.aureas test on randomly selected Goze SoundCases and our results significantly exceeded the minimum requirement for antimicrobial with a 99.99997% reduction.
Antimicrobial products fall under EPA Pesticides Regulations.
Goze SoundCases uses an EPA Registered Active Antimicrobial Ingredient: Silver EPA Registration Number: 71227-1-72854
---
What We Need, and What You Get
Our FundThis campaign goal is to raise $30,000.00 for the production of new molds for the iPhone 7 and iPhone 7 Plus.
With your help we will be able to bring to market the Goze Summit SoundCase, featuring;
100% Antimicrobial phone case

100% Antimicrobial Cover with Wallet

250% Sound Amplification

Improved Stereo-like Sound Quality

Removable Magnetic Cover/Stand
Join our campaign...so we can ALL enjoy the Summit, together!
Don't have an iPhone? Help spread the word. Together we can achieve great things!